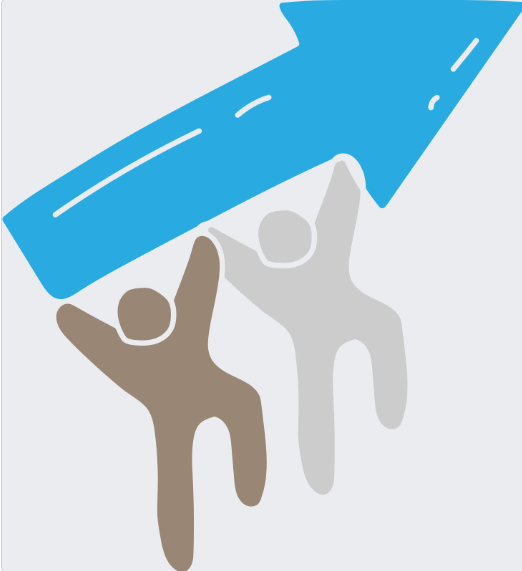 The Power of Issuer Processors: Customization, Flexibility and Security
When financial institutions, fintechs or brands are seeking to issue payment cards for their customers, an issuer processor is a key partner. Issuer processors provide financial institutions and fintechs with the tools and infrastructure needed to issue cards, manage cardholder accounts, authorize transactions, and ensure secure payments for their customers. Their work, while largely invisible to consumers, is fundamental in ensuring that the payments ecosystem operates smoothly, providing a reliable transaction experience for cardholders. Their role becomes even more pivotal as financial institutions and fintechs strive to leverage modern technologies to innovate their offerings, leading to enriched customer satisfaction and loyalty.
Key Functions of Issuer Processors
Manage Accounts and Card Issuance
Issuer processors handle all the details of accounts and card management. This involves making sure accounts are opened, cards are issued as requested, and that all related statuses are updated and tracked on the system.
Handle Transactions
Issuer processors manage the entire transaction process starting from authorization to the settlement of transactions. The issuer processor is responsible for checking whether a transaction can be approved or denied based on several factors such as available balance, credit limits, spend controls, compliance controls, and fraud risk.
Settlement Support
Issuer processors also support settlement. They ensure that accurate and detailed settlement reports are provided, so that the right amounts are moved to the correct accounts in the settlement process.
Report and Analyze
Issuer processors create clear reports and analyses, helping their clients understand account behavior, transaction details, etc. to assist in making smart decisions.
Customer Support
They provide tools and services to help customer support teams solve problems quickly, making sure customers get timely help when they face issues with transactions or accounts.
Compliant Systems
Issuer processors make sure all payment systems follow the rules and laws, keeping all transactions legitimate and up to specific standards. They ensure that the payment processes adhere to the applicable regulatory guidelines.
Enhanced Features of Modern Issuer Processors
Customization: Tailoring Issuer Processors to Your Needs
In the evolving financial industry, customization is vital to meet the needs of your customers and provides financial institutions with greater control over operations. With issuer processors, financial institutions can design the solution to reach their unique requirements. Extensive capability on spend controls at multiple levels is an example of important feature to build innovative programs.
Issuer processors can help create enhanced experiences for customers. Whether it's credit, debit or prepaid cards, issuer processors can be adapted to client needs.
Flexibility: Adapting to Changing Needs
Flexibility is important for any modern payment system. Issuer processors provide a new level of convenience through increased flexibility. Being a flexible issuer processor means financial institutions can offer customizable solutions with a smooth integration process into existing systems and processes. This key factor goes hand in hand with scalability. An issuer processor should be able to handle growing transaction volumes, new offerings, regulatory updates and the evolving needs of financial institutions and fintechs.
Flexibility offered by an issuer processor is key in positioning financial institutions and fintechs to respond effectively to any challenges, pursue new opportunities and promote growth.
Security: Safeguarding Transactions and Data
Issuer processors are able to secure the electronic transfer of money. The solution offers robust measures to protect transactions and sensitive data. This is because issuer processors prioritize fraud detection and proactive solutions, such as real-time monitoring and alerts and analysis of transaction data, to detect any fraudulent activity and transactions.
Issuer processors leverage cutting-edge technology to ensure secure transactions and protect sensitive customer data. They must adhere to industry security standards and be fully compliant.
APIs: Foundation of Modern Systems
Providing APIs (Application Programming Interfaces) for various stakeholders like merchants, financial institutions, and fintechs to integrate payment processing capabilities into their systems. Handholding the client through the integration and developing new APIs when needed are important for successful launch of a program.
Modern issuer processors are built on API architecture enabling automation and digital transformation in card issuing.
Program Management Services: Allowing to Focus on Core Competencies
Several program management services such as dispute handling, fraud management, plastics management, mobile wallet enablement are extremely important so the fintech or the financial institution doesn't have to invest to build such capabilities.
Flexible program management takes care of the heavy lifting allowing the clients to focus on core competencies.
Choosing the Right Issuer Processor for Your Needs
Selecting the most suitable issuer processor for your financial institution or fintech involves considering several vital factors. Start by identifying your specific needs, such as the type of cards you wish to issue (credit, debit, prepaid, etc.) and your target customer base. Consider the scalability of the processor – can it grow with you as your transaction volumes and customer base expand? Examine the security protocols they have in place to protect data and transactions, ensuring they align with industry standards and regulations. Additionally, assess the level of customization and flexibility they offer to ascertain that they can adapt to your future needs and technological advancements. Flexible program management and support for your team is also crucial, so evaluate the responsiveness and expertise of their support teams. A judicious selection, based on a thorough evaluation, will set the foundation for a robust, secure, and efficient payment processing environment, enhancing your ability to deliver innovative products and services to your customers.
To learn more about CorServ offerings, visit:https://www.corservsolutions.com
Corserv provides innovative issuing processing and program management services for credit, debit and prepaid cards enabling Banks and Fintechs to deliver and embed payment card capabilities for their customers. Corserv's deep expertise in the industry combined with our modern technology API solution provides our clients with everything they need to quickly build a successful card-issuing business. For more information, please visit www.corservsolutions.com.
About CorServ – CorServ provides a turnkey credit card issuing program that enables financial institutions to deliver competitive, branded credit cards to consumer, business and commercial customers. CorServ's secure hosted programs combine our credit, compliance and marketing expertise with our modern online solution – everything our clients need to quickly build a successful card-issuing business. Our financial institution clients can increase their earnings per share by owning their customer loans and benefitting from loan interest, interchange, fee income and economies of scale from CorServ's client base. Most importantly, our clients control their credit card customer relationships. For more information, please visit www.corservsolutions.com