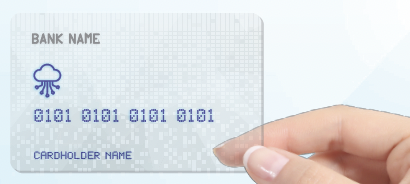 Payments made by businesses are expected to grow strongly as more of them adopt digital payment methods. Managing payments and expenses can be a challenge for businesses, especially when it comes to reconciling invoices and tracking expenses. Traditional payment methods such as checks, ACH and wire transfers can be time-consuming, open to fraud exposure and error-prone, while using personal credit cards for business expenses can lead to accounting headaches and security risks.
Virtual cards allow users to make purchases without having a physical card. Virtual cards are often used for online transactions, as they provide an extra layer of security by enabling users to create unique card numbers for each transaction, limiting the risk of fraud or unauthorized charges. Additionally, virtual cards can be easily managed and controlled by the business administrator, as they can set spending restrictions as needed.
By using virtual cards for commercial spending, businesses can streamline payment processing, simplify reconciliation, reduce fraud exposure and errors and enhance financial control and visibility.
Corserv provides virtual card solutions that allow businesses to create and manage virtual cards for various use cases, such as employee expenses, vendor invoice payments and online purchases. Corserv's virtual cards are able to handle all the capabilities that businesses are looking for including:
• Single or limited-use virtual card numbers to reduce the risk of fraud and unauthorized charges
• Several open fields for sending AP remittance data, enabling easy and accurate record-keeping and reconciliation
• Single or bulk card creation, such as monthly virtual card payment runs, to save time and resources
• Consolidated monthly billing and payment at the company level, providing an increase in float and easy settlement
• Cashback rebates set per customer on purchasing and virtual cards, helping businesses increase working capital
• Extensive spend controls and alerts to help businesses manage expenses and detect issues in real-time
Corserv's virtual card solution enables businesses to create virtual cards for each invoice, allowing them to make company purchases without having to use their personal credit cards or reimbursements. The virtual cards can be assigned with specific spending limits, number of uses, and expiration date providing greater control and visibility over company expenses. Virtual cards can be created for one-time or recurring vendor payments.
Businesses utilizing virtual cards will find a significant benefit from real-time transaction monitoring and reporting, allowing businesses to track and reconcile expenses quickly and accurately. This can help save time and resources, improve financial control and enhance their overall working capital. Using virtual cards also significantly reduces the risk of fraud due to spend controls.
Learn more about Corserv's Virtual Cards and other payment solutions here: https://www.corservsolutions.com/card-products/#commercial
Corserv provides innovative issuing processing and program management services for credit, debit and prepaid cards enabling Banks and Fintechs to deliver and embed payment card capabilities for their customers. Corserv's deep expertise in the industry combined with our modern technology API solution provides our clients with everything they need to quickly build a successful card-issuing business. For more information, please visit www.corservsolutions.com.