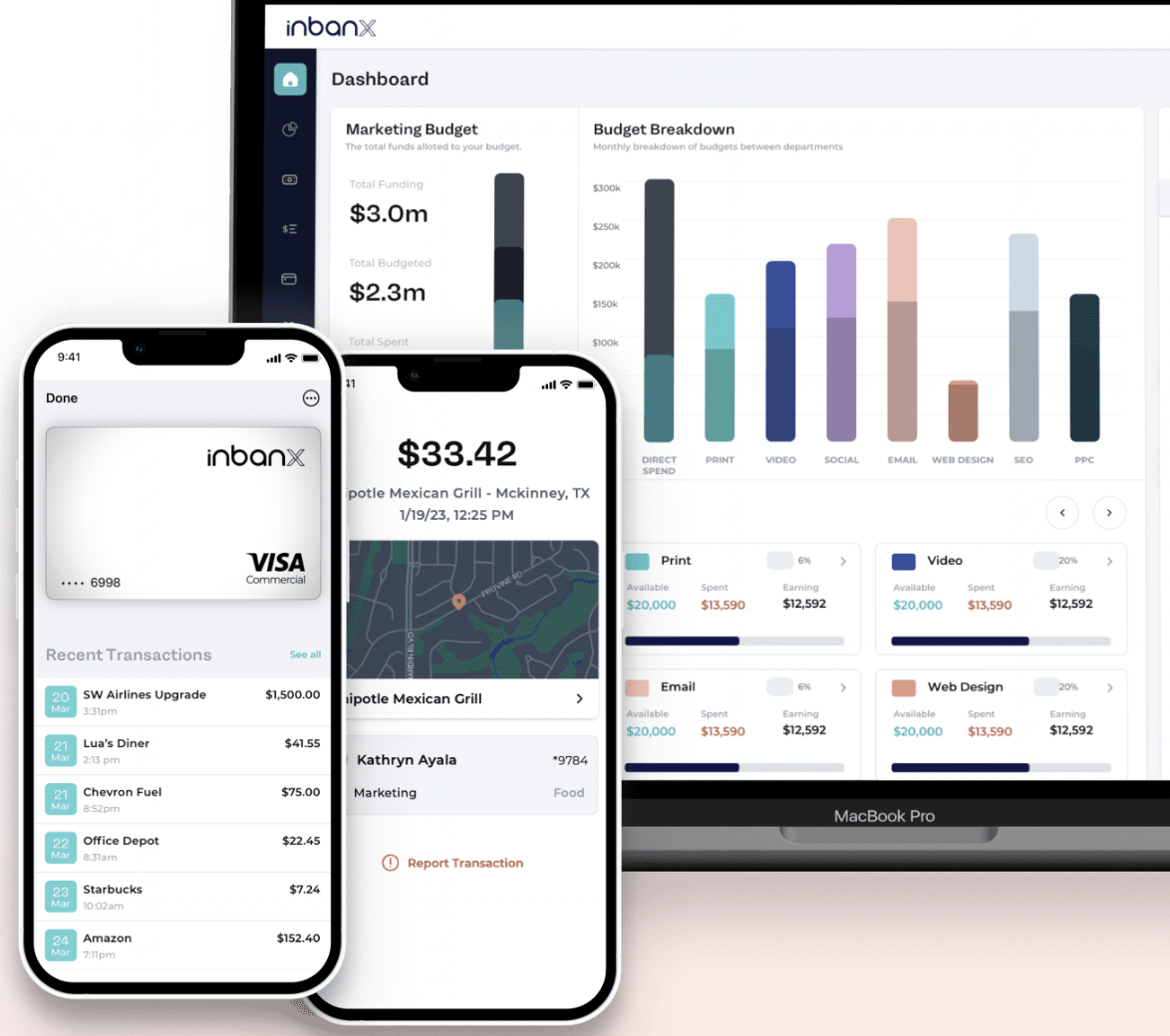 ATLANTA (PRWEB) MAY 02, 2023
Corserv, a company that empowers banks and fintechs with innovative payment card issuing solutions, announces that inbanx, a modern platform to manage business budgets and digital payments, will integrate Corserv's modern payment card issuing platform, Payment Cards as a Service API (PCaaSA), to launch Visa commercial credit cards.
inbanx automates expense reporting and budget tracking to allow businesses to prevent overspend and achieve unprecedented real-time visibility into spending. To service their business customers, a modern payment card solution with real-time spend controls and cooperative authorization was needed.
Corserv's advanced API technology empowers inbanx to issue commercial credit cards with flexible features including highly configurable spend controls. Corserv's PCaaSA platform is secure, configurable, and developer-friendly to offer embedded payment card solutions that integrate seamlessly with inbanx's innovative capabilities.
"We serve our customers with an innovative and easy-to-use solution that adopts the next generation of payment capabilities to allow businesses and their employees to spend efficiently," said Rob Kaczmarek, CEO of inbanx. "Corserv's payment card platform was the only solution that afforded us the customizability and flexibility to build exactly what we needed for our customers."
"Our highly configurable PCaaSA platform simplifies complex processes for inbanx to launch and embed commercial cards in a secure, compliant and flexible way," said Anil Goyal, CEO of Corserv. "We are thrilled to work with inbanx to integrate with their innovative budget and expense management solution."
About inbanx
inbanx is a budget and spending control solution that allows businesses to budget, manage their card program and control spending across divisions, departments, and teams. The inbanx solution gives real-time visibility into spending against budgets and automatically reports the expenses, removing the need for time-consuming manual expense reports. For more information, please visit http://www.inbanx.com.
About Corserv
Corserv provides innovative issuing processing and program management services for credit, debit and prepaid cards enabling Banks and Fintechs to deliver and embed payment card capabilities for their customers. Corserv's deep expertise in the industry combined with our modern technology API solution provides our clients with everything they need to quickly build a successful card-issuing business. For more information, please visit https://www.corservsolutions.com.