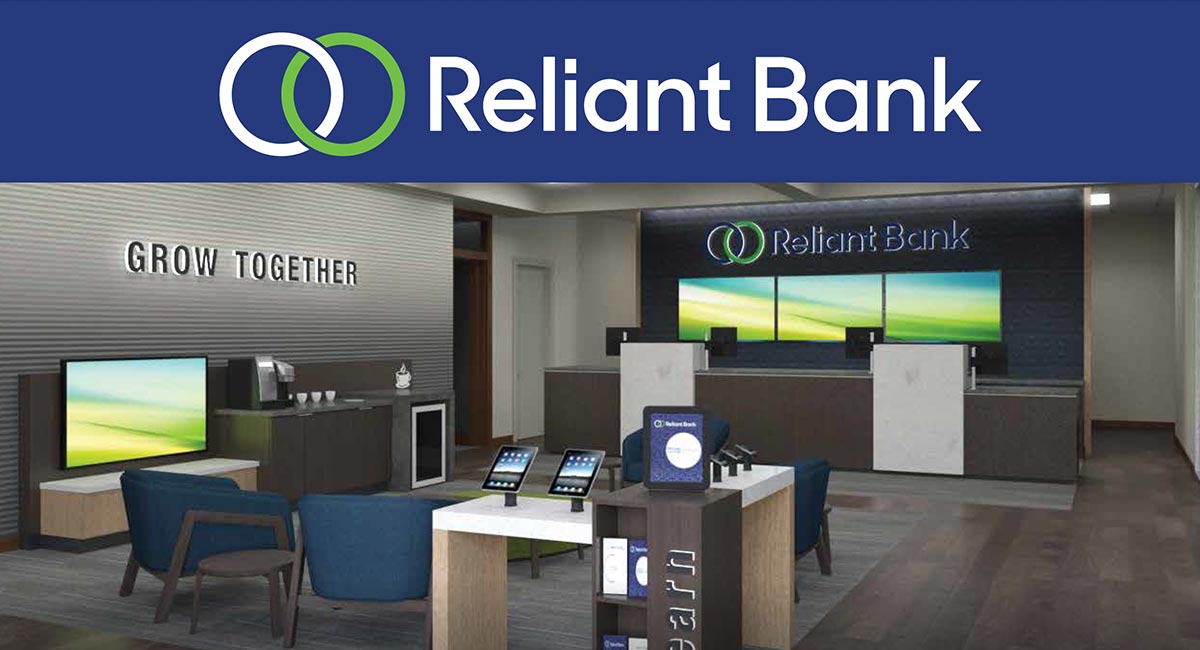 Corserv, a company that empowers community banks to issue credit cards, announced today that it has partnered with Reliant Bank, a community bank based in Brentwood, Tennessee, to provide its customers with MasterCard credit cards that best fit their personal and business needs.
"National credit card programs cannot provide the personalized credit decisions and service that our clients expect from Reliant Bank," said Kim York, Executive Vice President and Chief Strategy Officer. "Corserv's account issuer program enables us to incorporate relationship knowledge into our credit decisions, offer extra rewards for purchases at local businesses and keep the credit card loans in our community bank."
"Reliant Bank is a perfect partner to whom we can provide branded and serviced credit cards for their consumer and business customers," said Jerry Craft, CEO of Corserv. "Reliant's customers benefit from great rates and rewards, online or in-branch application and payments, and support for Apple, Samsung and Android Pay, all of which are provided by Corserv."
Through Corserv's program, Reliant Bank offers a full suite of consumer and business credit cards to meet customer needs including Platinum MasterCard, Platinum Rewards MasterCard, World Rewards MasterCard.  A MasterCard Purchasing Card can be integrated into expense reporting systems and allows for payments to authorized vendors for a wide variety of purchases and travel as well as individual or consolidated statements.
All of these MasterCard credit card products are available now at Reliant Bank.
About Reliant Bancorp, Inc. and Reliant Bank
Reliant Bancorp, Inc. (NASDAQ: RBNC) is a Brentwood, Tennessee-based bank holding company which operates banking centers in Davidson, Robertson, Rutherford, Sumner and Williamson Counties in Middle Tennessee and Hamilton County in East Tennessee through its wholly-owned subsidiary Reliant Bank. Reliant is a fast-growing community bank headquartered in Brentwood, Tennessee. A full-service commercial bank, Reliant offers a variety of deposit, lending and mortgage products and services to business and consumer customers. For additional information, locations and hours of operation, please visit our website found at www.reliantbank.com.
Contact for Reliant Bank: Kim York, EVP/Chief Strategy Officer, (615.595.5358), KYork@reliantbank.com
About Corserv – Corserv provides a turnkey credit card issuing program that enables financial institutions to deliver competitive, branded credit cards to consumer, business and commercial customers. Corserv's secure hosted programs combine our credit, compliance and marketing expertise with our modern online solution – everything our clients need to quickly build a successful card-issuing business. Our financial institution clients can increase their earnings per share by owning their customer loans and benefitting from loan interest, interchange, fee income and economies of scale from Corserv's client base. Most importantly, our clients control their credit card customer relationships. For more information, please visit www.corservsolutions.com